Open the app on your computer or mobile phone here. BEEP is a web app, what means that you can open the app on your mobile phone, tablet and computer and that you do not have to download anything. Also, the app is automatically up to date. 
You need to make a BEEP account to use the webapp. Click on 'No account yet? Register as a new user'. After you have filled in your email address and password of at least eight characters, you can start using the app. If you forgot your password, click on 'Forgot your password?' after which you will receive an email with a link to enter a new password. Once you have logged in, you do not need to log in the next time.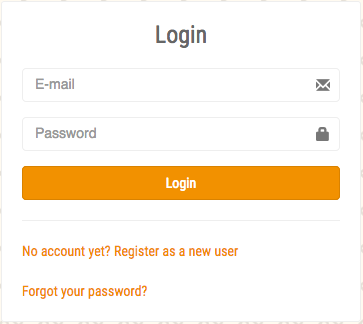 Click here for more information on how to place the BEEP app on the homescreen of your phone or tablet.