In the overview of hives, you can create a new hive by clicking on 'Create new hive'.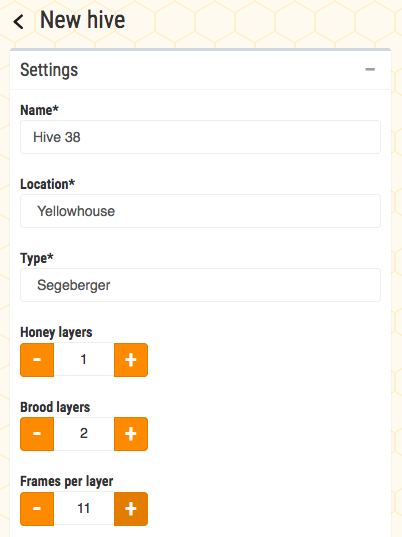 Adjust beehive details

In the overview of apiaries and hives, you can click on the image of the hive to adjust the hive data. The basic data can be adjusted for each hive and additional data can be entered. If you want to move beehives from one apiary to another, you can do that in this screen.